Tattoo removal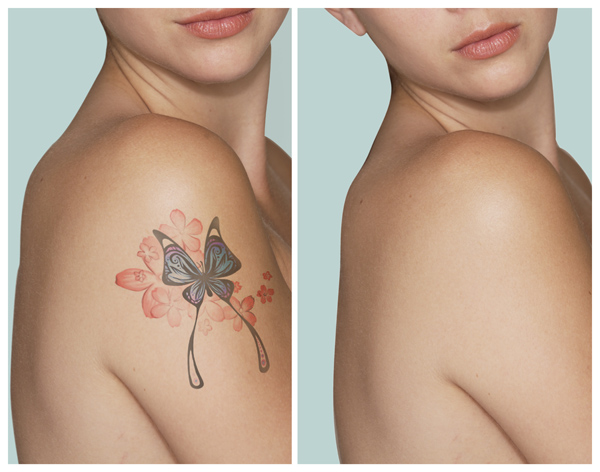 Are you bored with your tattoo? Maybe you're wishing you hadn't made such a lasting mark on your body. But how easy is it to get a tattoo removed, and how do you go about it? Though it may sound simple, several factors come into play when considering removing a tattoo. Removal creams can fail to take off the whole tattoo, whilst other methods involving incisions or burning can cause pain or scarring. The colours used in the tattoo, as well as its size and density, can all affect the suitability of removal treatment, how long it will take, and how effective it will be. It is essential to discuss these elements with trained professionals, who can steer you in the right direction to ensure the removal of your tattoo in the safest, most effective way for you.
Laser Treatments For Tattoo Removal
Laser tattoo removal is simple, safe, and produces fantastic results. The advanced technology works by allowing the light produced by the laser to pass through the skin and break up the tattoo ink into tiny particles. The body then disposes of these fragments via its immune system. It usually takes several treatment sessions to ensure success, with regular intervals between sessions.
The procedure can cause a stinging sensation, which can be eased by applying a local anaesthetic cream. Some people also experience a lightening or darkening of the affected skin, though in most cases this returns to normal after six months. Redness in the area is common after the procedure, but subsides quickly. The professionals performing the treatment will advise using a high-factor sun block while the skin is still sensitive, along with other tips on achieving the best results. It makes sense to take your tattoo to the experts!